Demand DC Council:
Fully Fund Our Schools!
Sign our petition!
Wear Red for Education Every Friday!

Funds for DC Schools!

DCPS Budget Hearing
March 29th.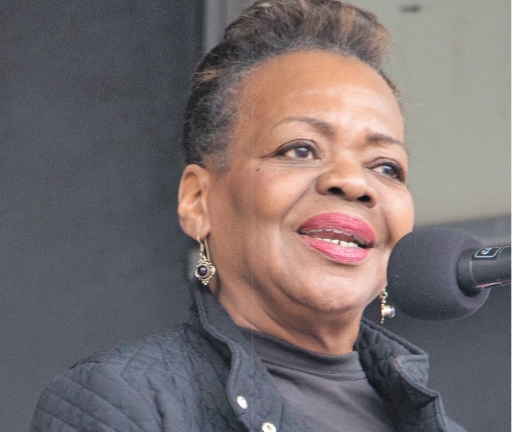 SY 2018-19: Year of Vital Decisions 
Dear DCPS Educator,
Welcome back to DCPS for the School Year 2018-19! The Washington Teachers' Union will do everything possible to help assure that this coming year will be fulfilling and productive for you, and that we will all get closer to our goal of delivering to each and every one of our students an excellent education.
After teaching in DCPS for 44 years, I am convinced that excellence in education – and fairness in working conditions for teachers – is best achieved when the voice of educators is heard in the development and implementation of educational policies and programs. Under the DCPS-WTU contract, administrators must afford the WTU and its members the status of "full and equal partners" in addressing issues that impact our schools.
Over the years I've observed that the voice of teachers is most effectively heard when the WTU is strong and members work together.
The Washington Teachers' Union will soon open negotiations with DCPS for a new contract that will guide the day-to-day work of educators, protect our rights and clearly define our responsibilities. It's vital that we enter these talks with clear demands, and that...
read more
Events Calendar
Unless Otherwise noted, all events are at WTU Headquarters, 1239 Pennsylvania Ave. SE
March 20 School Funding Training | 5PM
March 21 WTU ECE Taskforce | 5PM
March 22 Meet Acting Chancellor Ferebee | 4PM
The Pretzel Bakery, (Ward 6), 257 15 St. NW
March 26 CPTSO Meeting | 5:30PM
Brookland Middle School, 1150 Michigan Avenue, NE
March 27 Ward 5 Council on Education Steering Committee | 6PM
Brookland Middle School), 1150 Michigan Avenue NE
March 28 Personal Finance for DCPS Teachers | 5PM
McKinley Technology High School 101 T Street NE
March 29 DC Council Hearing on DCPS Budgets | 10AM
Wilson Building, 1350 Pennsylvania Avenue NW
March 29 Meet Chancellor Ferebee | 4PM
Tenley-Friendship Library, (Ward 3), 4450 Wisconsin Avenue NW
April 1 WTU COPE | 5PM
April 4 Equity Symposium with Enid Lee | 8AM
Kaiser Permanente, 700 2nd Street NE
April 5 Meet Chancellor Ferebee | 4PM
Eclectic Café (Ward 7) 4058 Minnesota Avenue NE
April 6 WTU Executive Board Meeting | 10AM
April 7 – 13 Week of the Young Child
April 9 WTU Representative Assembly | 4:30pm
McKinley Technology High School 151 T Street NE