Elizabeth A. Davis, President of the Washington Teachers' Union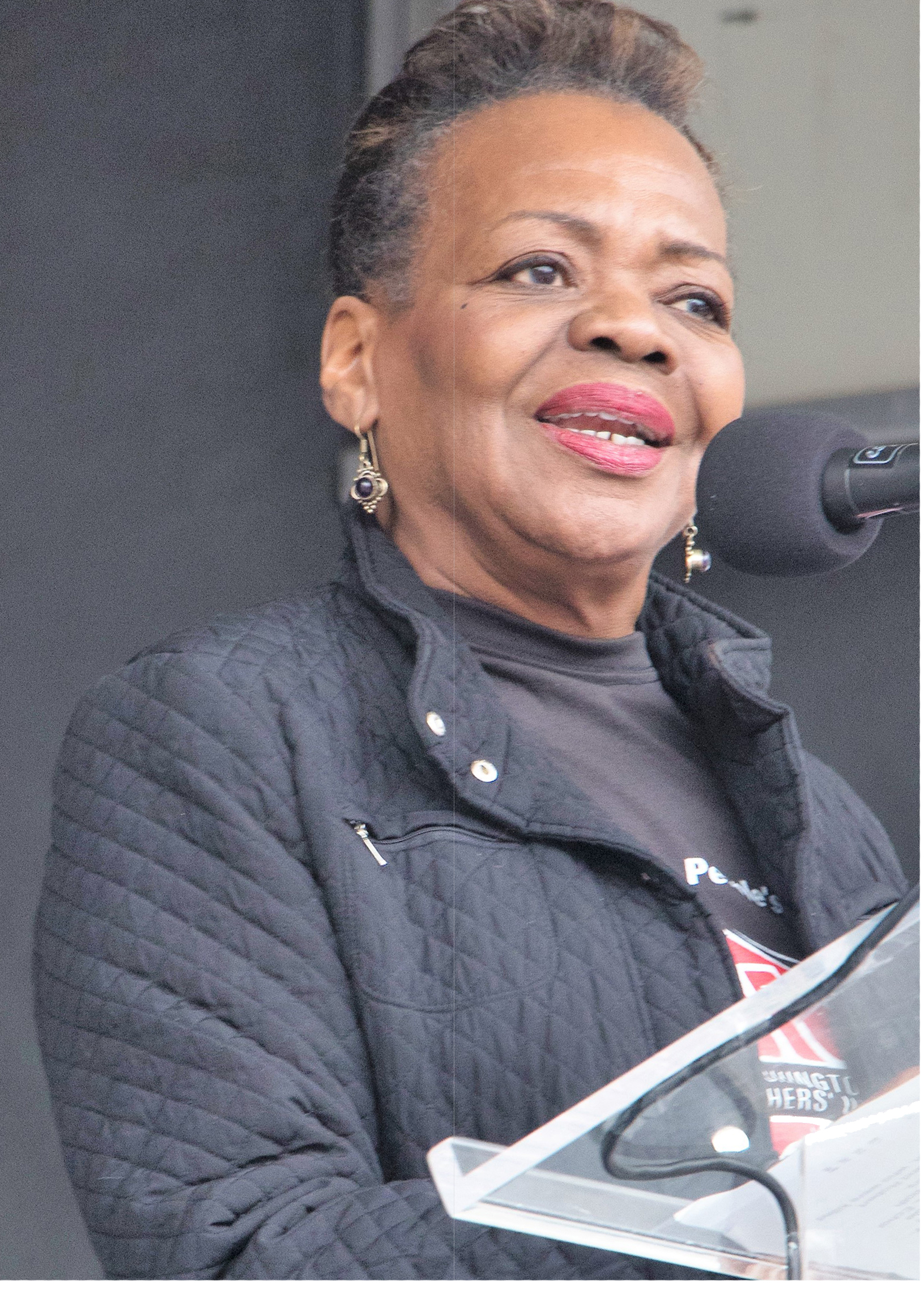 SY 2018-19: Year of Vital Decisions
Dear DCPS Educator,
Welcome back to DCPS for the School Year 2018-19! The Washington Teachers' Union will do everything possible to help assure that this coming year will be fulfilling and productive for you, and that we will all get closer to our goal of delivering to each and every one of our students an excellent education.
After teaching in DCPS for 44 years, I am convinced that excellence in education – and fairness in working conditions for teachers – is best achieved when the voice of educators is heard in the development and implementation of educational policies and programs. Under the DCPS-WTU contract, administrators must afford the WTU and its members the status of "full and equal partners" in addressing issues that impact our schools.
Over the years I've observed that the voice of teachers is most effectively heard when the WTU is strong and members work together.
As you probably know, a decision by the U.S. Supreme Court, supported by those who would destroy public education, now makes it impossible for public employee unions such as the WTU to maintain the category of "agency fee" member. To get the full benefits WTU offers, such as free liability insurance up to $2 million and deep discounts on just about every product and service you can name, DCPS educators must join our union.
More important, you must now join the WTU to have an effective voice in addressing important issues. You can join by clicking here.
A strong teacher voice is especially vital this year because some key vital matters will probably be decided, such as:
the choice of a new Chancellor,
the future of the IMPACT teacher evaluation system, which has proven to be dysfunctional and to reward pedagogical practices that do not serve DC students,
reformulation of graduation, attendance, and grading policies,
how to fund DCPS schools to meet the needs of all students, and
how to best protect the safety of teachers and students.
Furthermore, negotiations on a new WTU-DCPS contract are about to begin and by being a WTU member you can participate in the setting of goals affecting, among other things,
protection of our rights as employees of DCPS,
the guarantee of planning time free from other responsibilities,
enforcement of class size rules, and last but certainly not least,
increases in compensation.
I wish you all the best for this coming year, and I hope to be working with you within the WTU.
Again, to join, click here.
Yours for the best school year ever,
Elizabeth A. Davis,
Washington Teachers' Union