Elizabeth A. Davis, President of the Washington Teachers' Union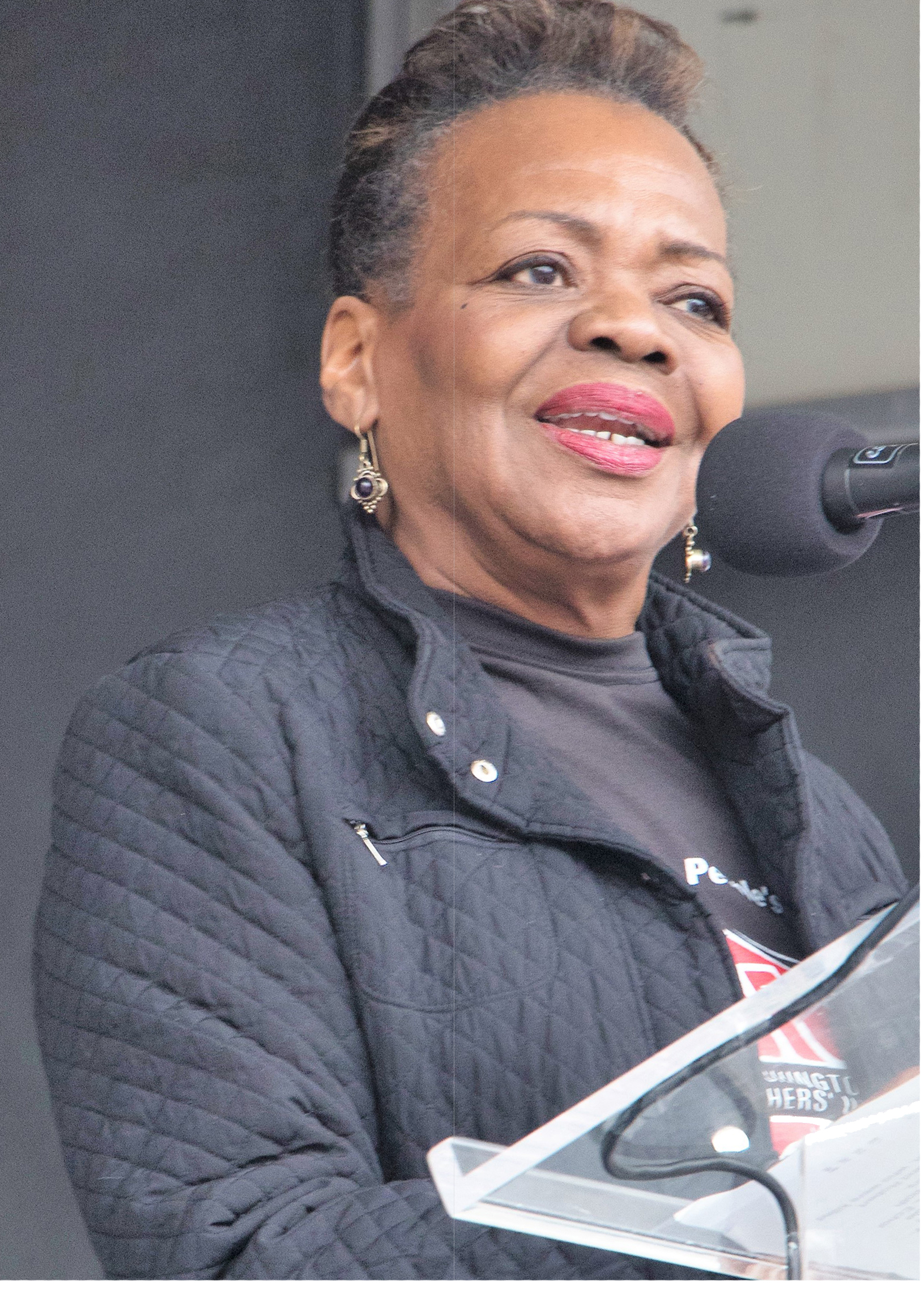 Welcome to the new WTU website.
Dear WTU member,
Welcome to our new website. Like our union, we hope it now better informs, builds unity and more effectively helps give us the tools we need to have a strong voice in shaping policies, programs and school reform strategies with DCPS. And, like our local itself, we hope it gives each and every member information to help us all enforce our contract and ensure we receive all the support, training, protections, benefits and compensation we need to provide all students the best possible educational opportunities.
This website has come a long way in the past few years, just like our union. And, like our union, it is still a work in progress. Many links are still "under construction," some information has to be updated and lots of information will be added, but it has been improved in many ways, just like the WTU.
This school year, I met with members in more than 80 percent of our schools, delivered new contract, refinance the loan on the new office building, put the WTU finances on strong footing by bringing it out of bankruptcy and establishing a reserve for first time in six years.
We were also able to set up the WTU Annuity fund in accordance with the legal guidelines for members experiencing hardship, secured full control of the Option 2 VEBA Fund with an established Board of Trustees, increased membership by 2,673 and more than doubled the number of members serving on the WTU Committee on Political Education (COPE).
More members have become engaged in Union activities and events due to the formation of the following committees and Task Forces;
English as a Second Language
Early Childhood Education
Special Education 
Data and Accountability
IMPACT and Essential Practices
Professional Development
Math Literacy
Communications
Additionally, we established a full and equal partnership with DCPS for greater collaboration, resumed biweekly WTU-DCPS Labor Management meetings to resolve/settle grievances and arbitration cases faster, participated in the joint WTU/DCPS Public Education Leadership Program (PELP) for the first time in a decade, won five major arbitration cases regarding IMPACT and returned dozens of members to their to their jobs after wrongful terminations.
I hope you will enjoy our new website and that you will reach out to me or your WTU Field Representative if you have any suggestions for improvement. Your voice matters, and we will do all that we can to amplify it.
In unity,
Elizabeth Davis, President